Ebike Tour Trentino by Gemma Baik'n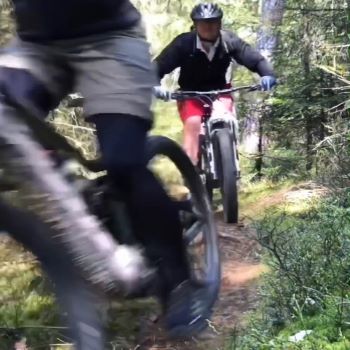 Gemma Baikn is organizing the following E Bike Tours with base in our hotel
Tour 1 - beginner test tour - 06/16/22 to 06/19/22 
Tour 2 - advanced test tour - 06/23/22 to 06/26/22 
Tour 3 - beginner driving technique tour - 09/15/22 to 09/18/22
Tour 4 - advanced driving technique tour - 22.09.22 to 25.09.22 
The setting is the  Caldonazzo's and Levico's lakes , this are two mountain lakes framed by the southern foothills of the Dolomites and about 20 km from Trento.
The location with its up to 2100 m high peaks, the mild climate and the mostly little-used paths and trails is ideal for mountain biking.
With baik'n you have the choice between guided eMTB tours for beginners and tours for advanced bikers. You can bring your own bike or rent one of their brand new Cube eFullys.
You can find more information about the tours, prices, dates and all important details, book a tour on the website Gemma Baik'n 
The accommodation packages can be booked directly through us, for more info please write to Questo indirizzo email è protetto dagli spambots. È necessario abilitare JavaScript per vederlo.